So this whole Six Californias thing…
Surely you've joked about cutting up California before. What good Northern Californian wouldn't want to disassociate themselves from Orange County? 
Well, you might get to vote on the matter in November 2016. Silicon Valley billionaire Tim Draper submitted 1.3 million signatures yesterday to the Capitol, and if enough are authentic, the measure will indeed land on the ballot. 
"We understand that kind of change can be hard for people to imagine," Draper said in a press release. "We pushed this initiative to November 2016 because wrapping your mind around this kind of fundamental change takes time and it is worth having an extended conversation."
Essentially, Draper thinks California has completely fallen apart and the only way to fix it is on a more local level. His redrawn California looks like this: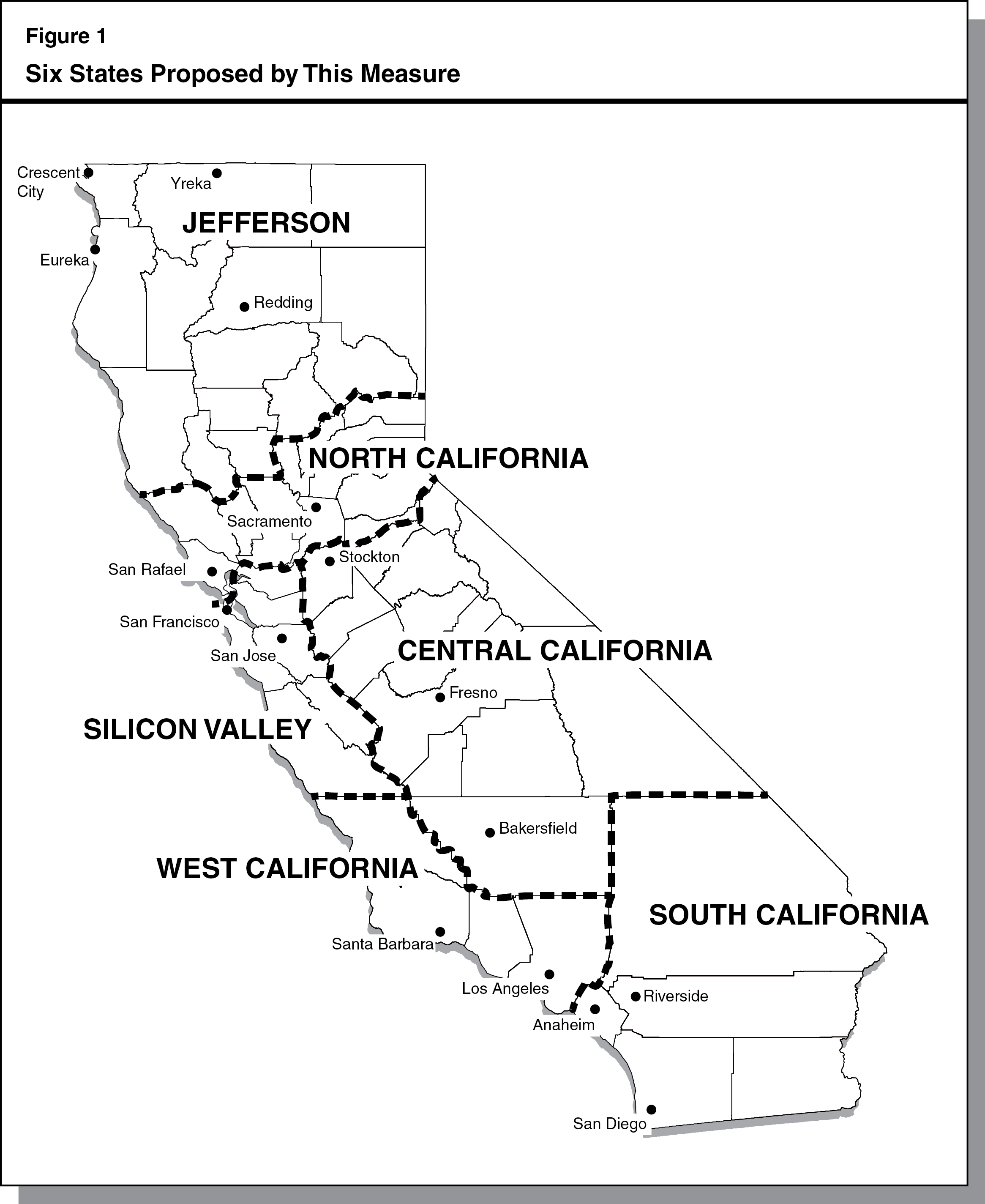 That figure is borrowed from the state's analysis, which goes into the proposed states' population, income and various tax differences. The bottom line: Draper's home of Silicon Valley would be far and away the wealthiest while Jefferson and Central California would be far and away the poorest. The analysis also gets into interesting issues like water, prisons and education.
Our state would be North California, which generally sits in the middle in terms of wealth and so forth. And even though Sacramento would be the biggest, most happenin' city in the state, North California wouldn't be too shabby. We'd have California's coveted wine country—both Napa and Sonoma—plus the Lake Tahoe region. Somehow, we'd also get the very beautiful, very wealthy county of Marin. And Point Reyes.
I'm not endorsing the measure just so we could have a new badass North California state. All I'm saying is, if this did somehow pass in 2016, we'd have an interesting Brandathon on our hands. 
I will now leave you with this:
Tell @TimDraper that #SixCalifornias isn't enough. It's #TimeForNine. #NineCalifornias

— Nine Californias (@NineCalifornias) July 16, 2014