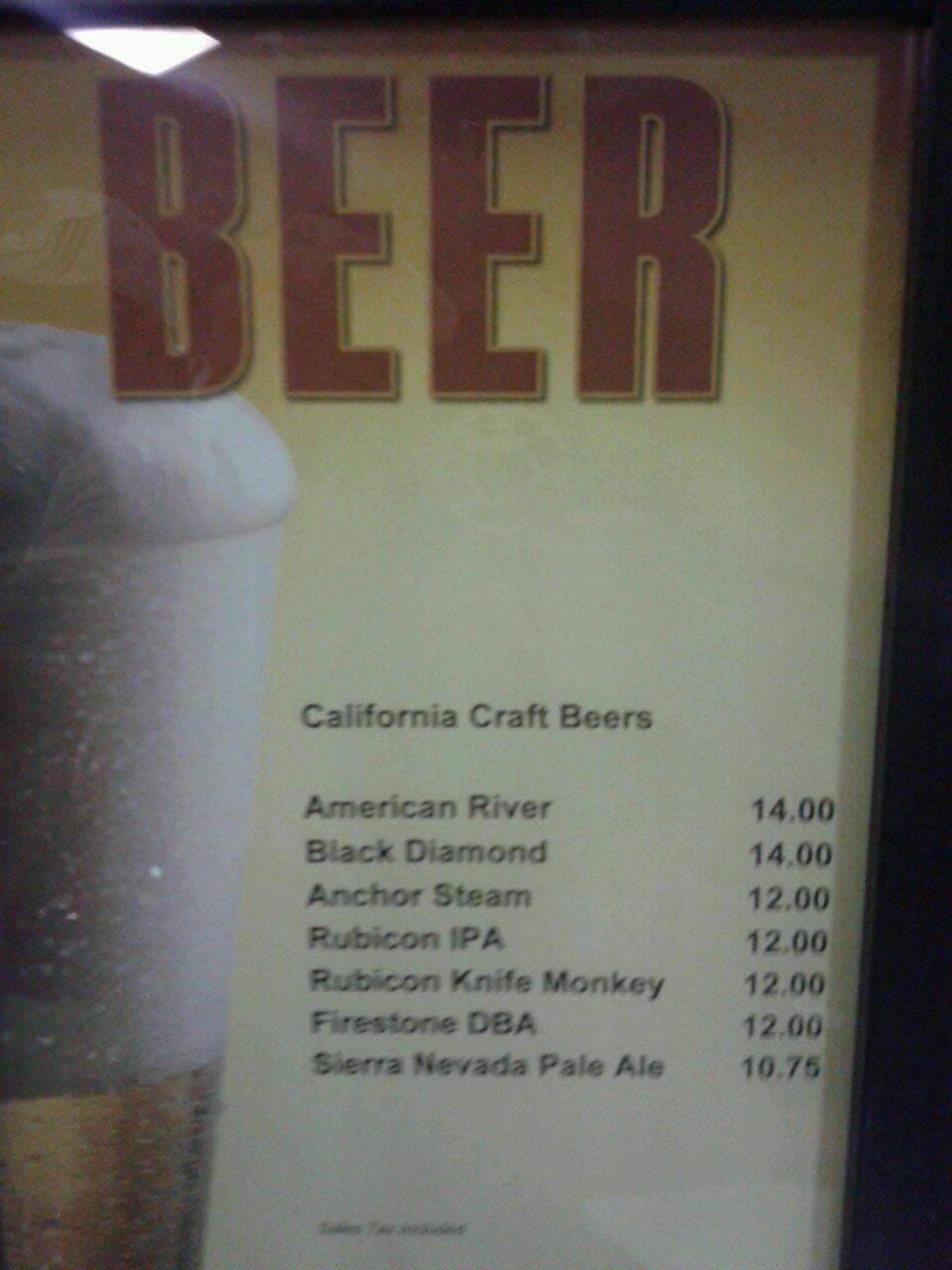 OK, so I get that there's always mark-up on beer and food at sporting events.
But Sacramento, home of the $14 craft beer? Damn.
This past Tuesday night was the debut (return?) of the Sacramento Kings to the venue that will always be referred to by SN&R as Arco Arena. They also play again tomorrow night, Thursday.
Anyway, the new Kings ownership group is big on changes. They've paved the parking lot (no more potholes, they assure!) and are bringing in artisan, "Farm to Fork" fare, too, at the concessions.
And craft beer. For a price.
Have a look at the menu (see above, courtesy local food writer Ed Murrieta's Twitter page): 
Again, we know that NBA games = unequaled price gouging. But 14 bucks for a 20 ounce beer pour of, honestly, mediocre brew?
I guess they've got to pay for DeMarcus Cousin's new $62 million contract—and that new arena—somehow.